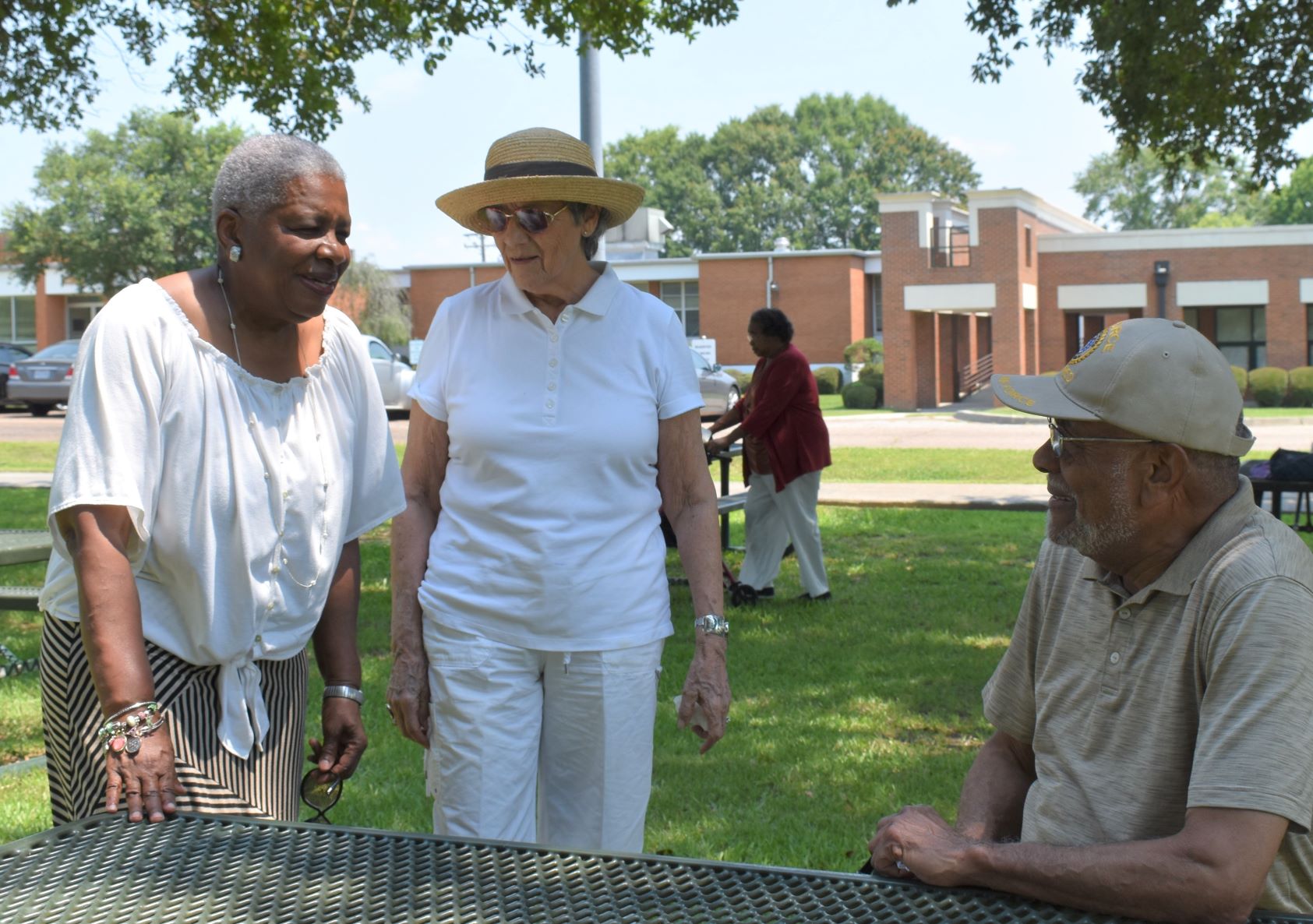 The Family and Friends of Ellisville State School (ESS) Association was established in 1958 by a group of parents who wished to improve the lives of their family members and all persons receiving services through ESS. The Family and Friends of ESS Association serve to foster, preserve, and advance the quality of life of the people served through Ellisville State School by connecting parents, staff, and the community.
For over fifty years, the Family and Friends of ESS Association have provided many opportunities for persons served by Ellisville State School including, the construction of a campus swimming pool, purchasing a school bus, and purchasing specialized wheelchairs in the years before Medicaid funds were available for this purpose. More recent projects include providing a lift for the swimming pool that was recently converted into an all-inclusive splash pad for the persons we serve. The association also sponsors the Direct Support Employee Recognition Program which recognizes employees who provide outstanding care to the persons we serve.
To continue to implement projects requires continuous fundraising efforts. In the past, the association has held raffle drawings and received pledges from interested parents and family members. The association is always graciously accepting donations. Contributions are tax-deductible. Members of the Family and Friends of ESS Association and Ellisville State School staff members are also available to address community or service clubs to further explain the association's needs and goals. To donate, those interested may contact the Family and Friends of ESS Association liaison at (601) 477-5600.
The Family and Friends of ESS Association have meetings four times a year in March, June, September, and December.  The meetings are scheduled for the second Sunday of those months except the June meeting/picnic, held on the second Saturday, and the December meeting held on the first Sunday which also coincides with the annual Christmas Play and Open House. The schedule is subject to change.
For more information, contact (601) 477-5600 or Victoria.Everett@ess.ms.gov