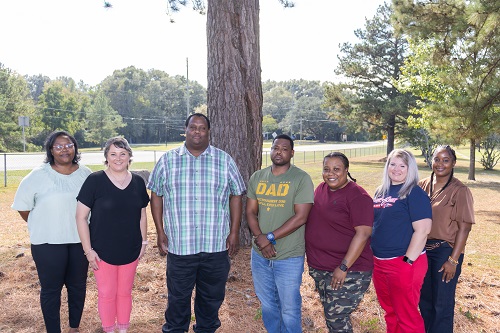 Tue, 10/31/2023 - 00:00
Ellisville State School hosted its Direct Support Employee of the Month for September on October 23, 2023. The winners of September's Employee of the Month are Schkelia Ellis of Shubuta, MS; Meagan Malone of Ovett, MS; Sakira Husband of Richton, MS; and Donnie McDonald of Laurel, MS. 
Dr. Rinsey McSwain, Agency Director of Ellisville State School, presented a gift to the winners and congratulated them on the honor.  The ESS Family and Friends Association sponsors the monthly recognition event to show their appreciation for all the work that the Direct Support Care Staff do for their loved ones.