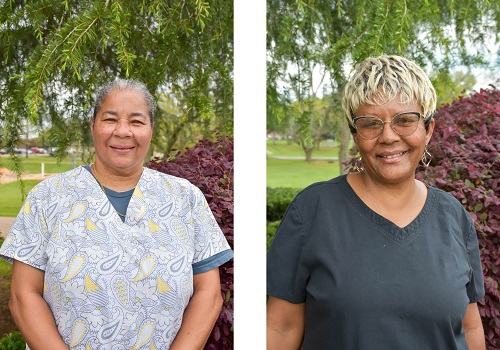 Wed, 04/14/2021 - 00:00
The Direct Support Employee of the Month winners for February, 2021 were recently announced at Ellisville State School. Winners for the month included Malinda Bass, Laurel; Martha McDaniel, Laurel; Tinga Sullivan, Magee (not pictured) and Cassandra Brown, Seminary (not pictured). Rinsey McSwain, Director of Ellisville State School, presented the awards to the employees and expressed her appreciation for their hard work and dedication.
The monthly recognition program is sponsored by the ESS Family and Friends Association.